Kealy + Garrett | Virginia Mountain Adventure with Wild Ponies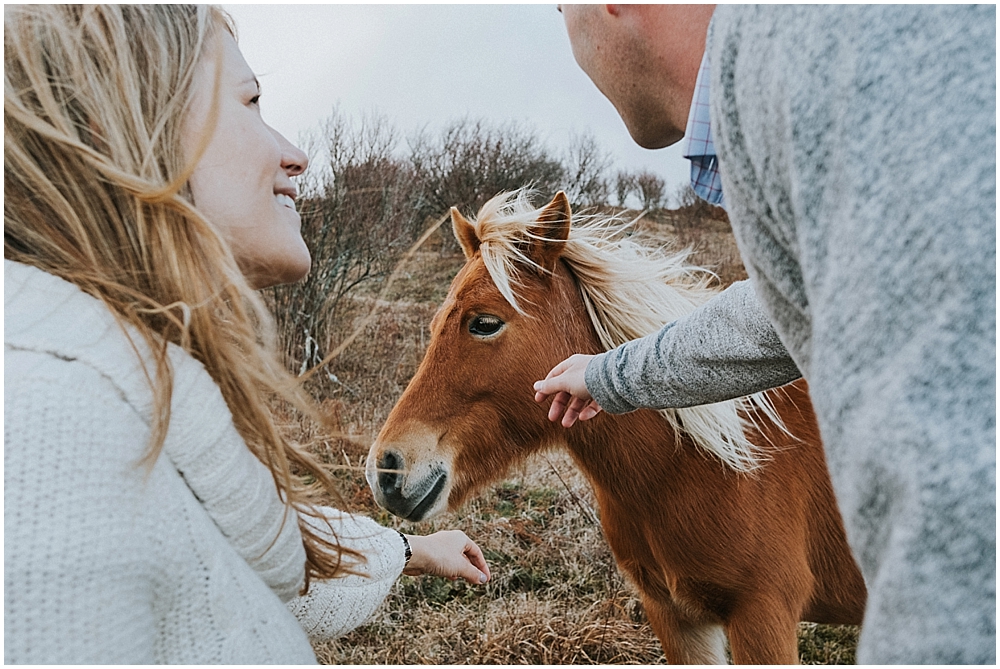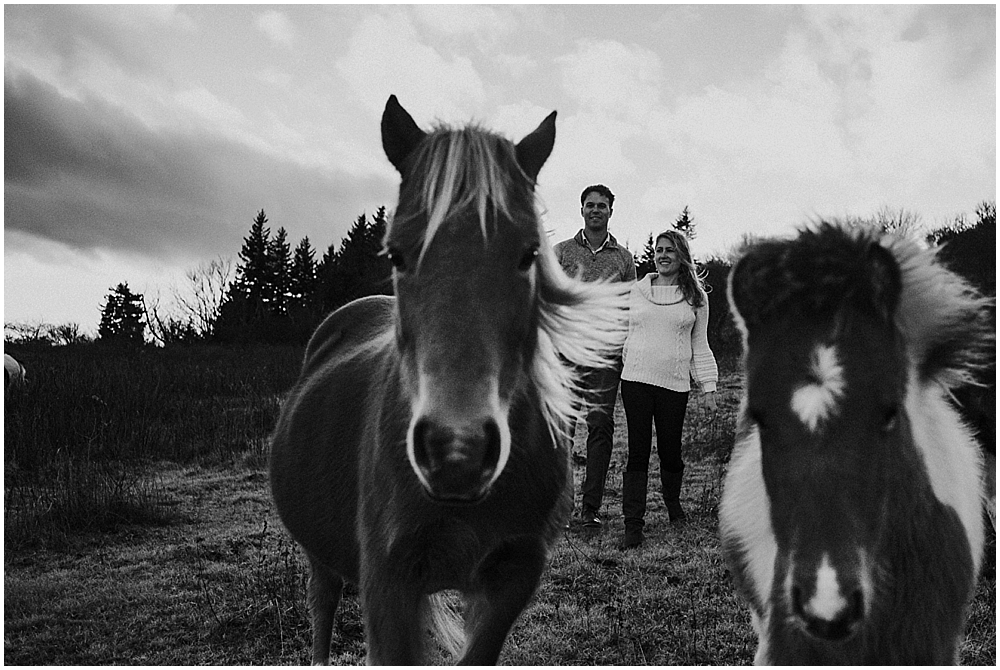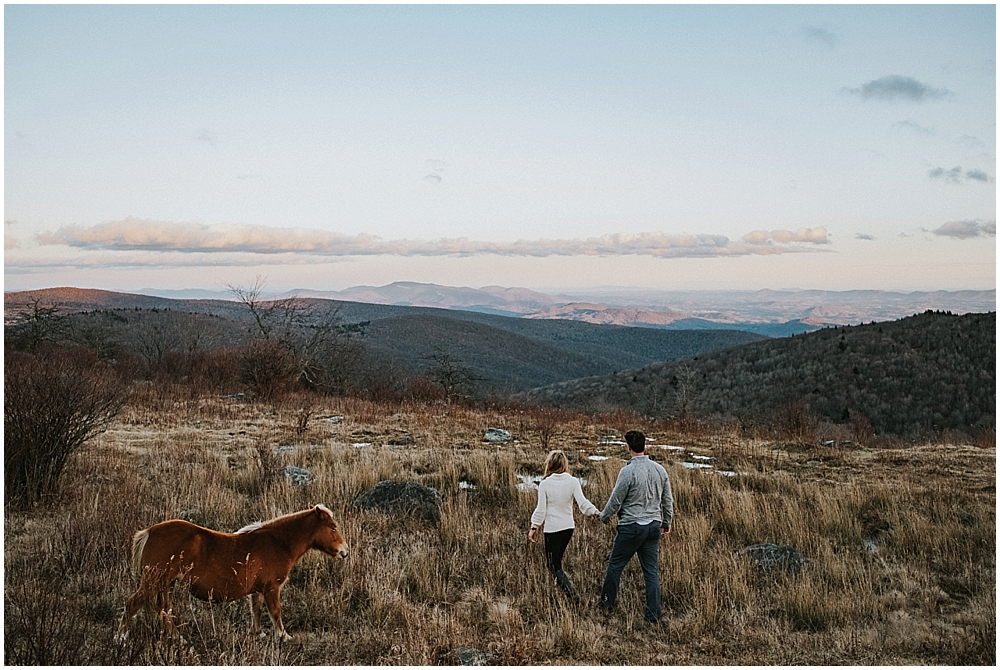 This session was a combination of two of our very favorite things: winter and Grayson Highlands.  We come to this spot many times a year to see the wild ponies, hike along the Appalachian trail, summit Virginia's highest peak at Mount Rogers, and visit the sleepy little town of Damascus. We love it here so much- no matter what time of year it is.
While we did have the icicles of winter, and even some snow on the ground, I still cant believe how lucky we got with the weather. It was actually pretty warm outside. I had emailed Kealy and Garrett to make sure they brought winter gear to keep warm, but we hardly even needed it.
Kealy and Garrett had never been here before. We were so glad to to show them a new spot and share some new memories with them. I think the ponies were particularly memorable. One certain pony, who Kealy named Spot, wouldn't leave these two alone. He constantly asked for their attention, and eventually decided that he thought Kealy's sweater was delicious. Visiting these little ponies out in the mountains is always such a magical time. We're all very thankful to Josh for hiking all over the mountain to find them for us. :)
We stayed out with the ponies and watched the sun set over Virginia's Blue Ridge Mountains before hiking back out at dusk. Thank you so much to Kealy and Garrett for sharing the laughs with us on this adventure. Cannot wait for your Asheville wedding this summer!