Gini + Jordan | Asheville Mountaintop Elopement
Asheville Elopement at Max Patch Mountain

Gini and Jordan were married on Max Patch Mountain this fall. Max Patch Mountain is located within easy driving distance of Asheville, North Carolina and it is an excellent spot for a wedding. Its wide open 360 degree views of the surrounding Blue Ridge Mountains make it the perfect choice for outdoor elopements as well.
The day of Gini and Jordan's mountaintop wedding, it was foggy and breezy. The weather is always pretty unpredictable in the Blue Ridge Mountains, but to us, that is what makes it exciting! The clouds hovered just above the ridge lines, which created beautifully textured mountain views.
 

Gini and Jordan held their elopement ceremony on the side of the mountain. They and their small handful of intimate guests hiked up the Appalachian Trail to the site along with their dog. The cool breezy weather also brought along some great leaf changes. The autumn colors in the trees surrounding them was right at peak.

 
After their ceremony, Gini and Jordan stayed atop the mountain with Zach and Jenny to capture some newlywed portraits. They took in the amazing views amid the clouds and fog. Afterward, they also wandered into the forest to capture photos surrounded by the vibrant fall colors. Western North Carolina in the fall is truly something to experience!
Gini and Jordan thank you for entrusting Zach and Jenny to photograph your beautiful Asheville elopement! We are so thrilled to be able to capture these epic memories for you to remember.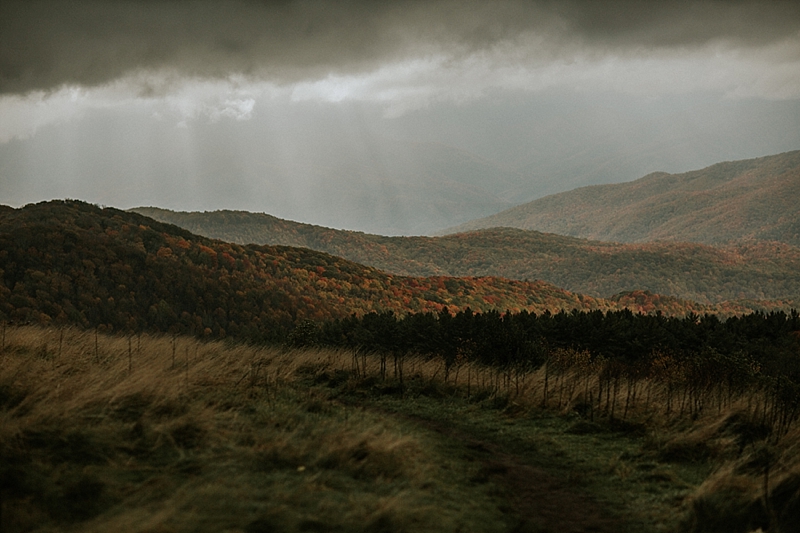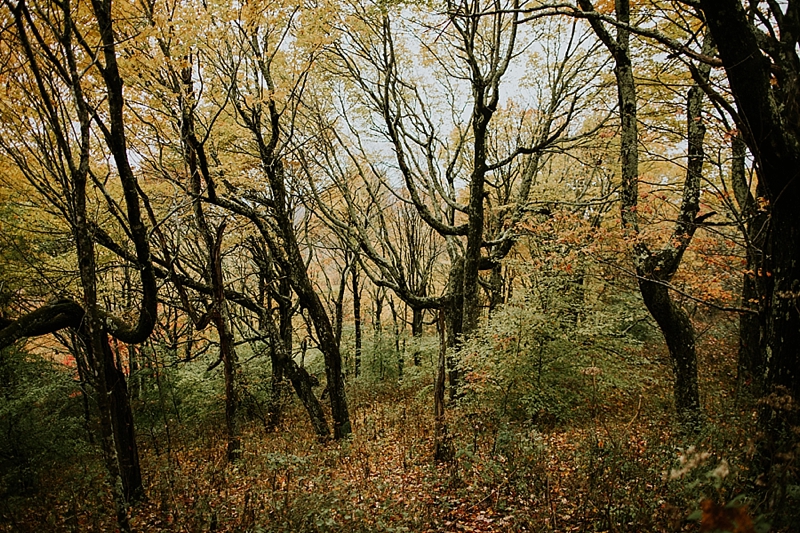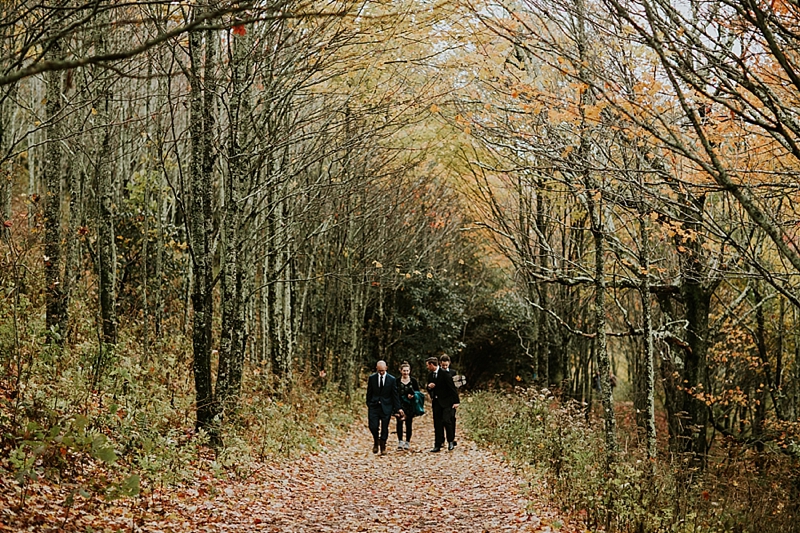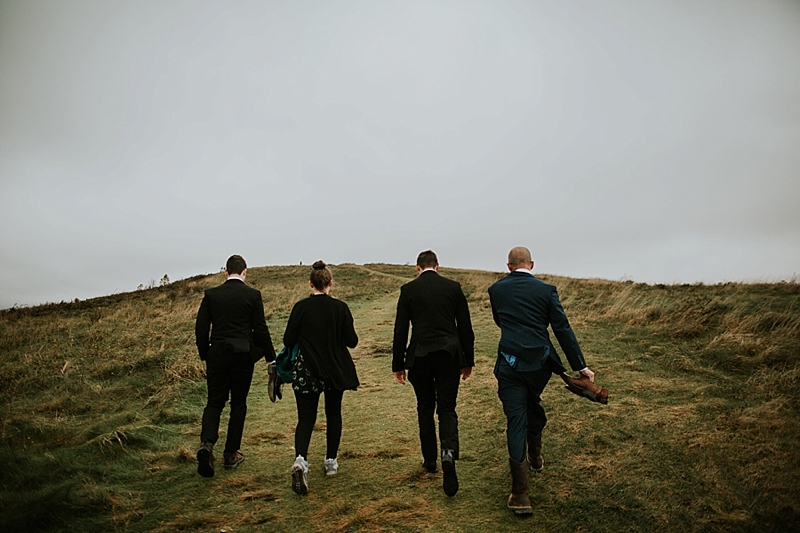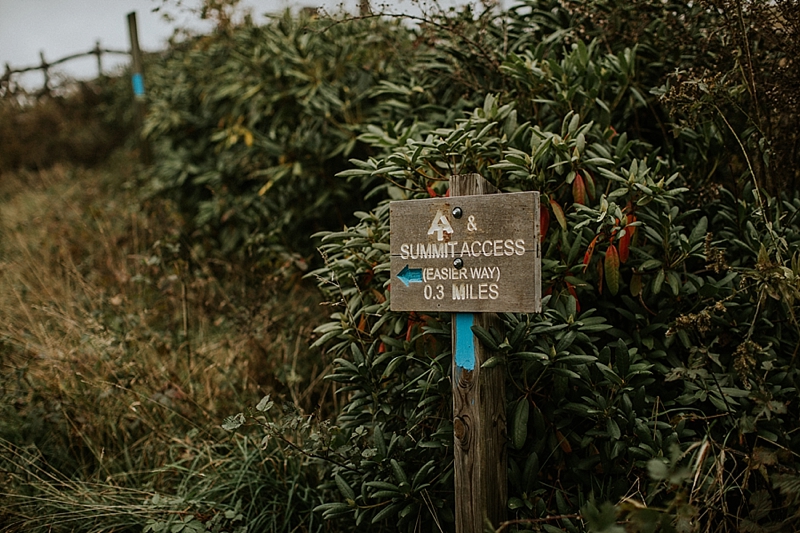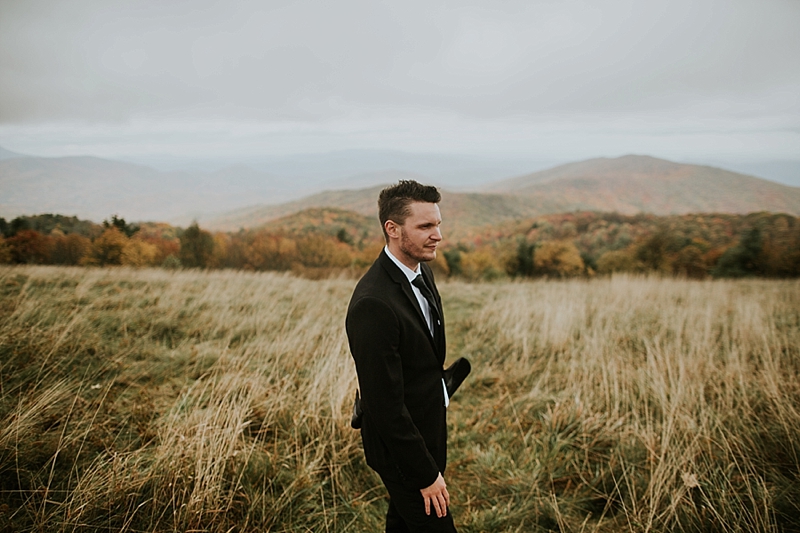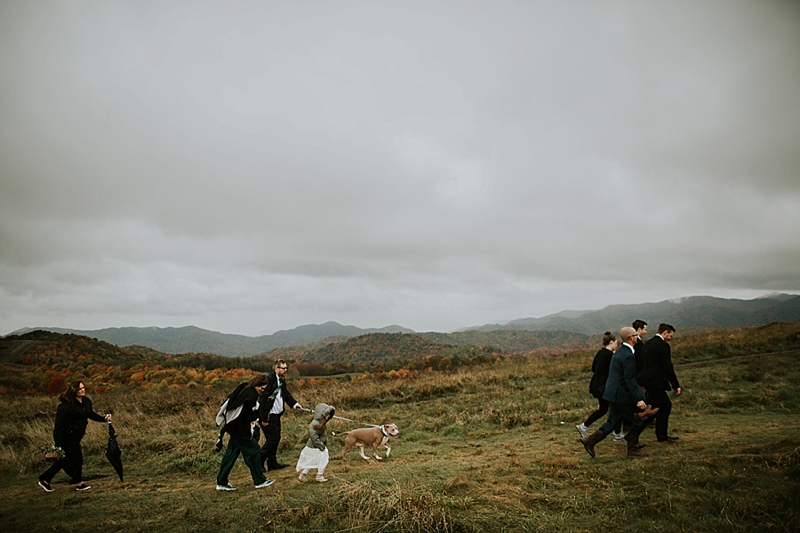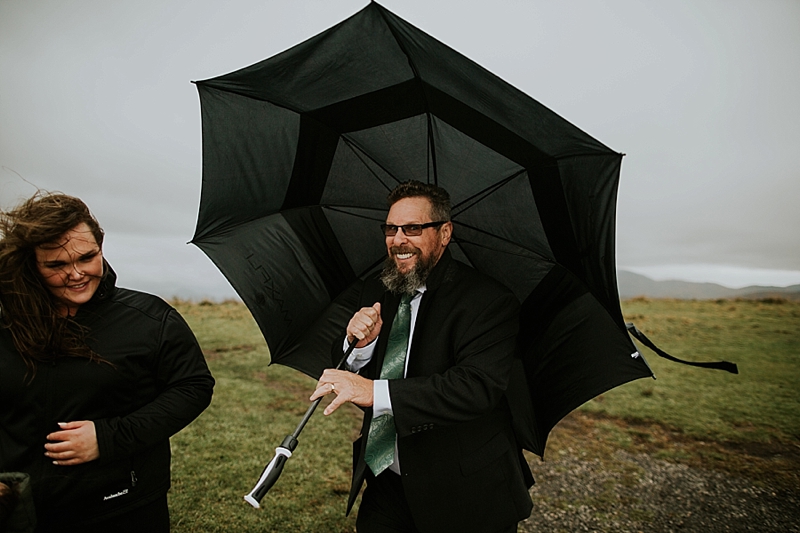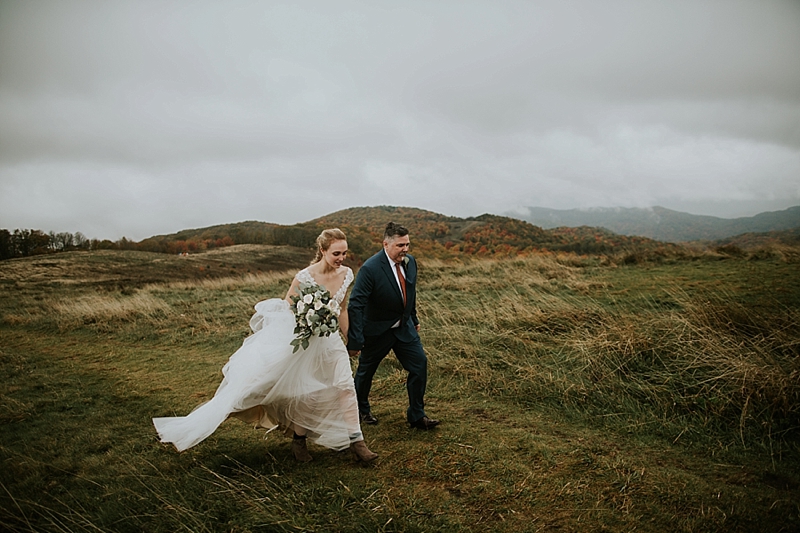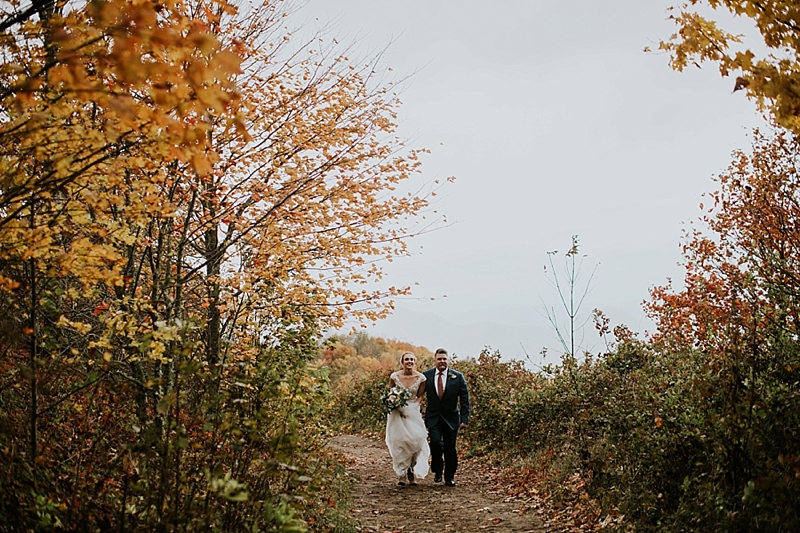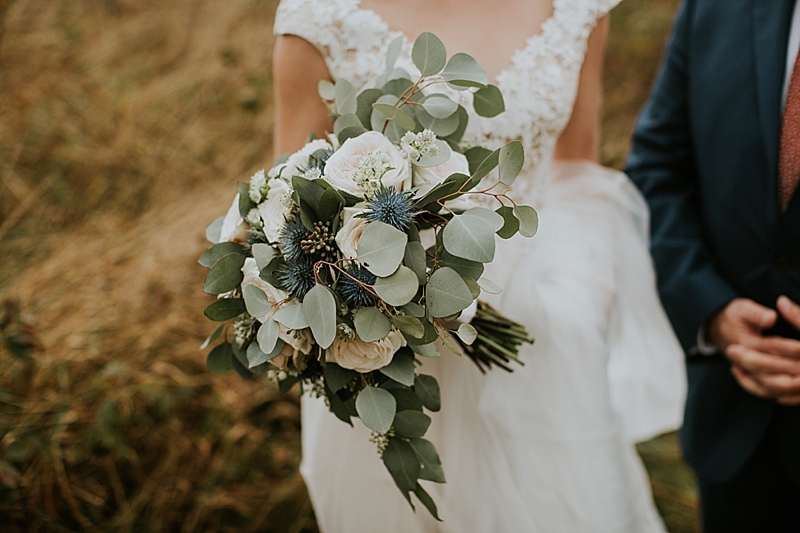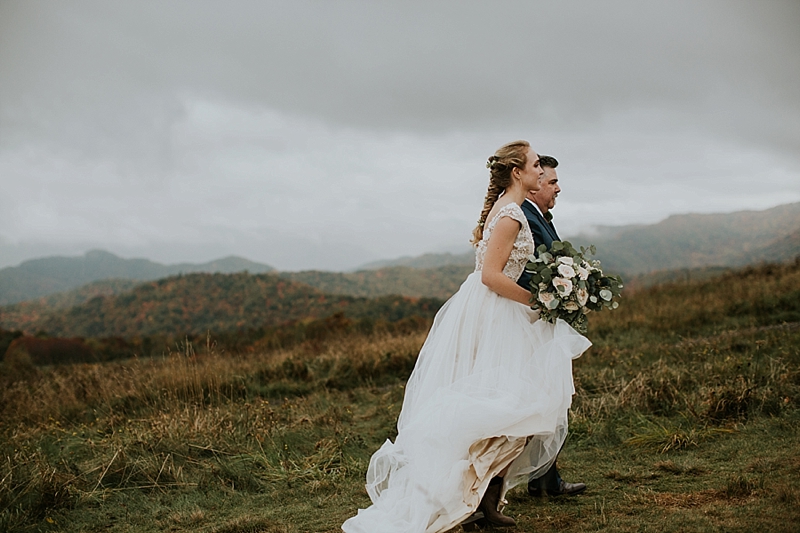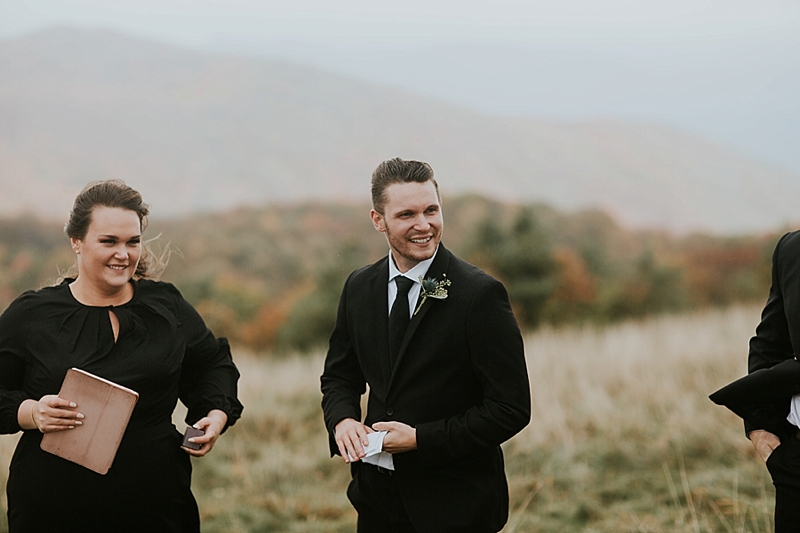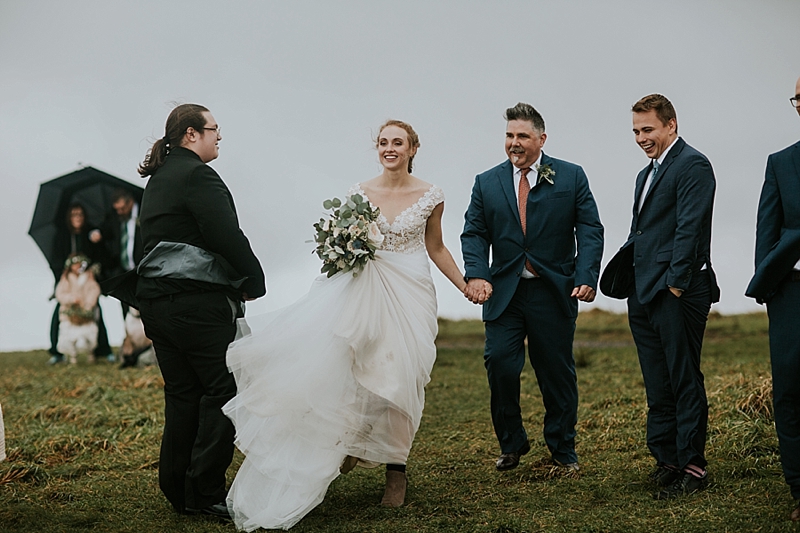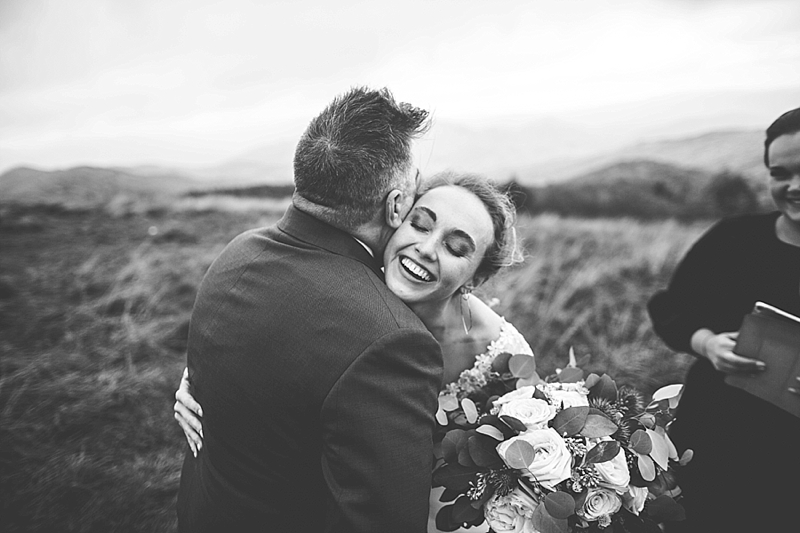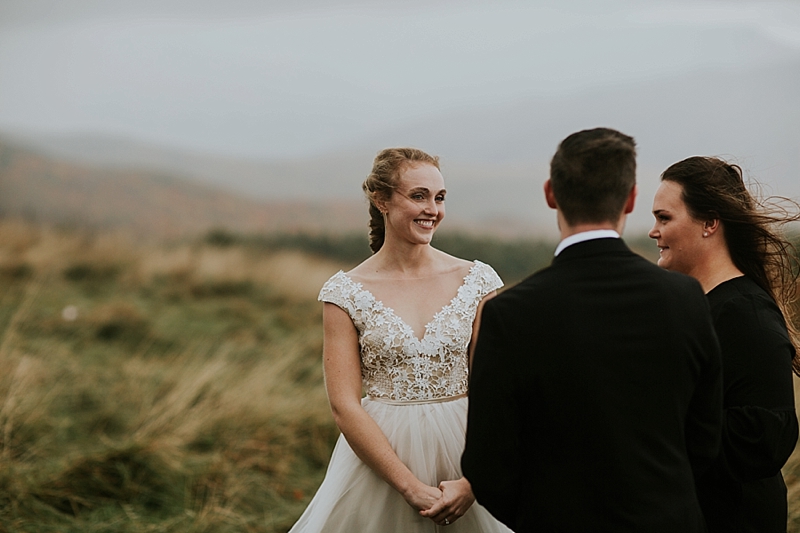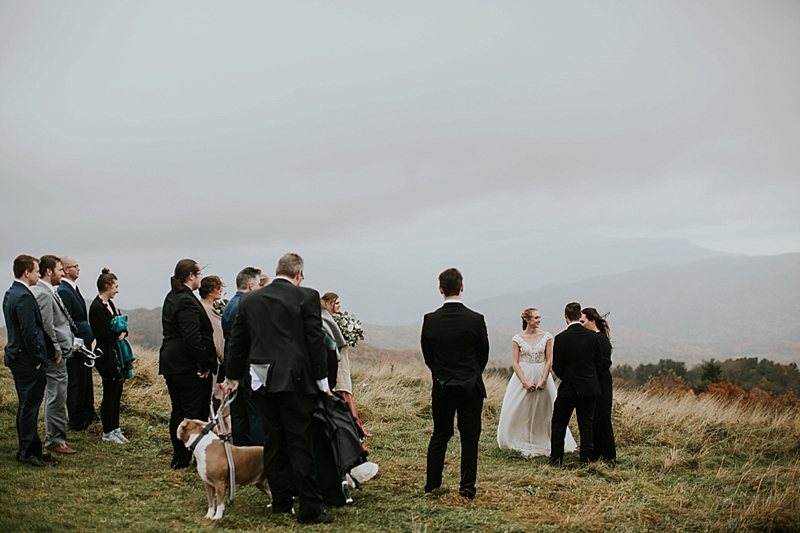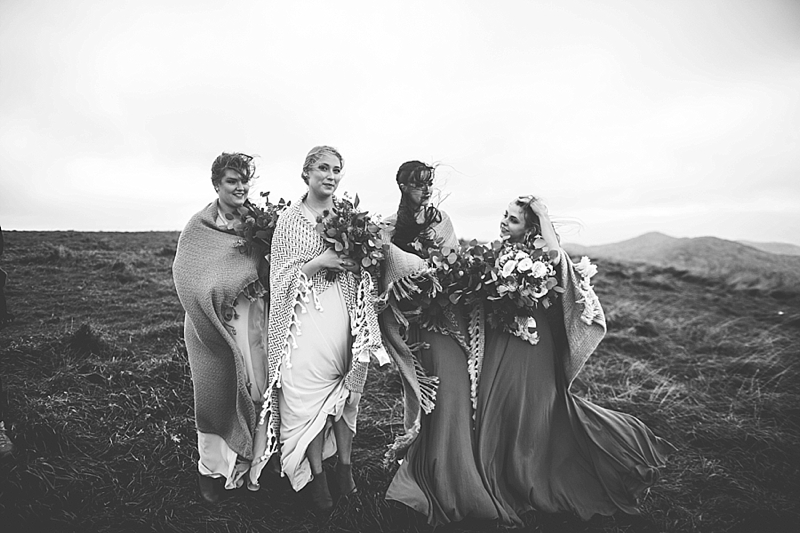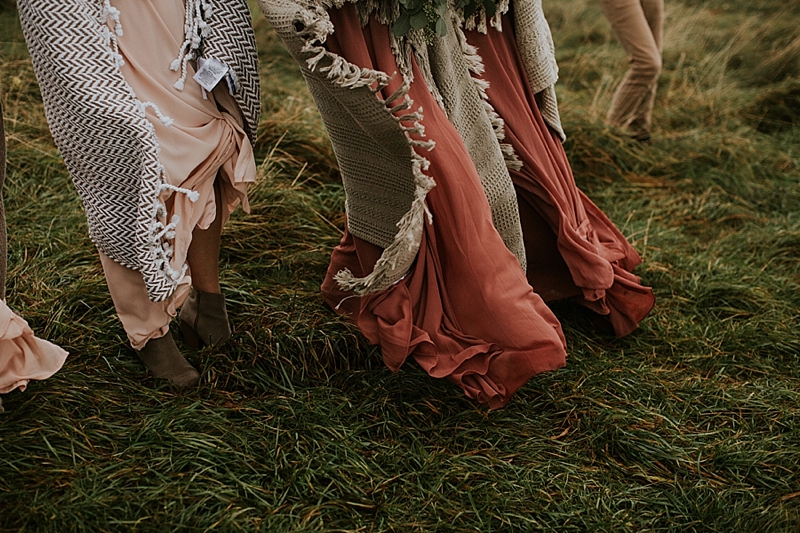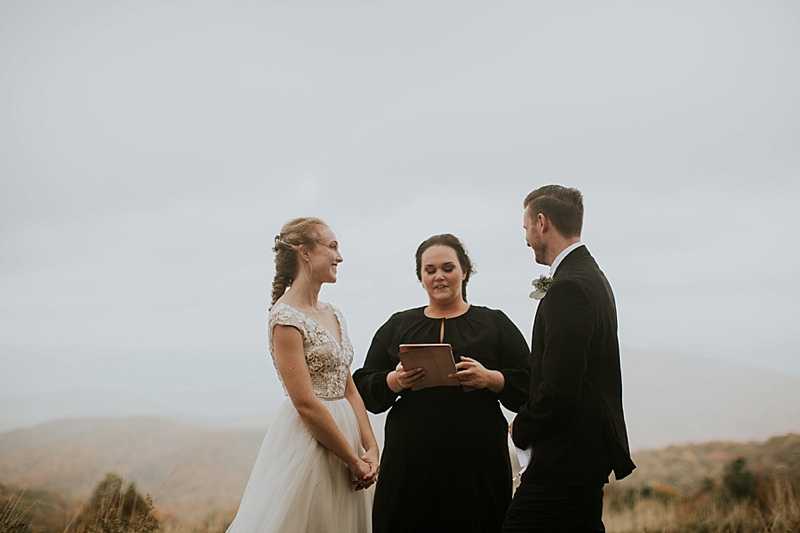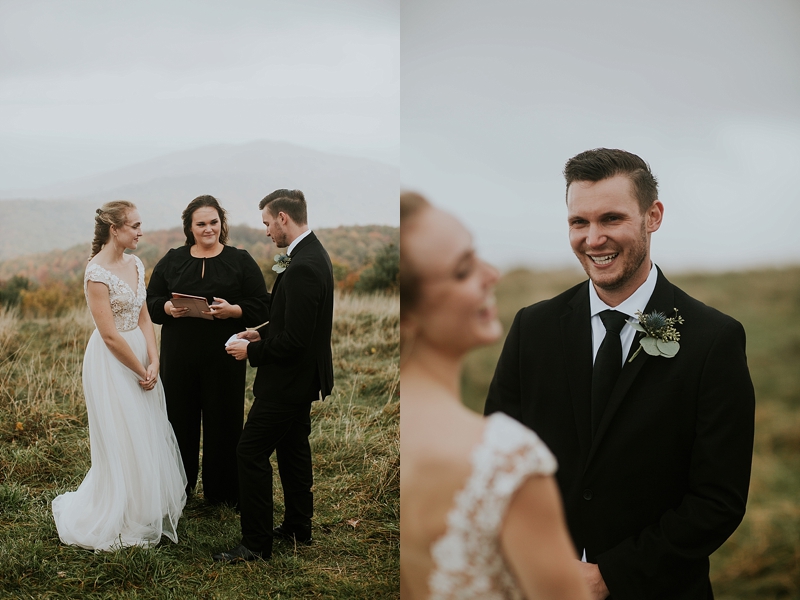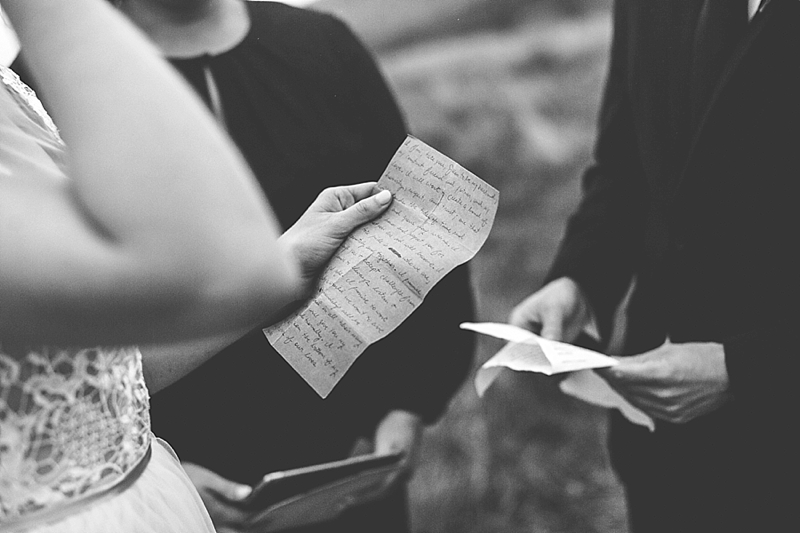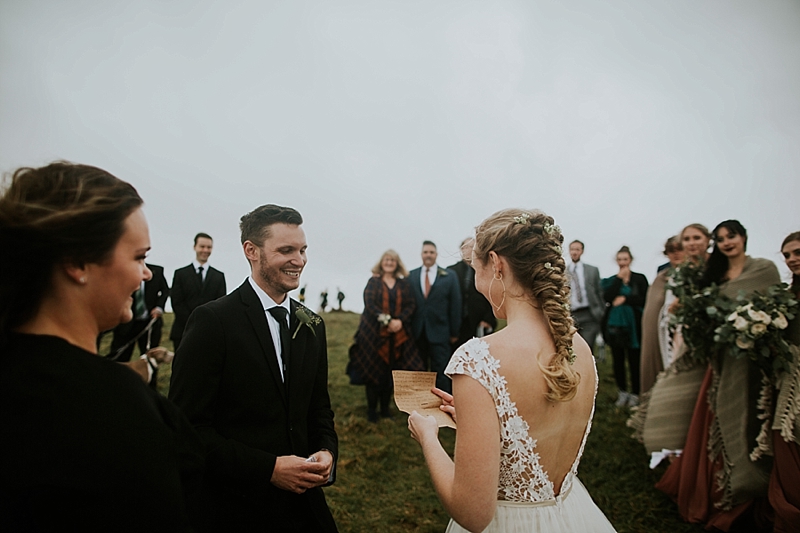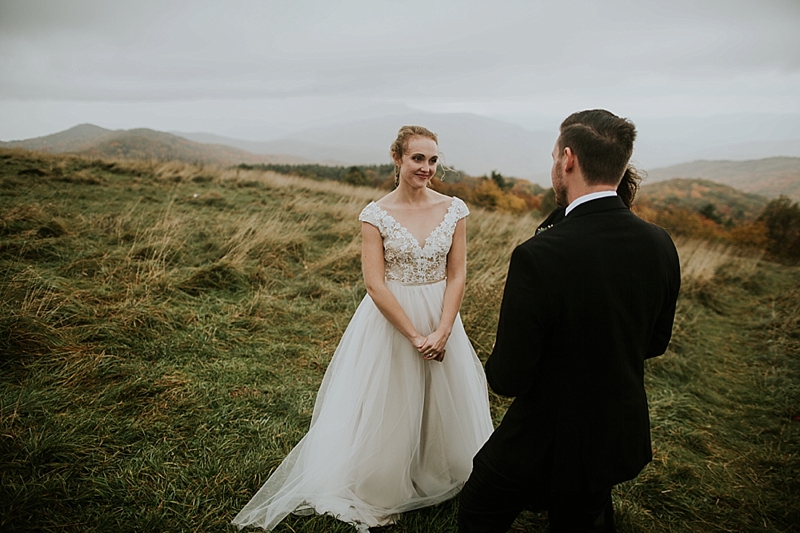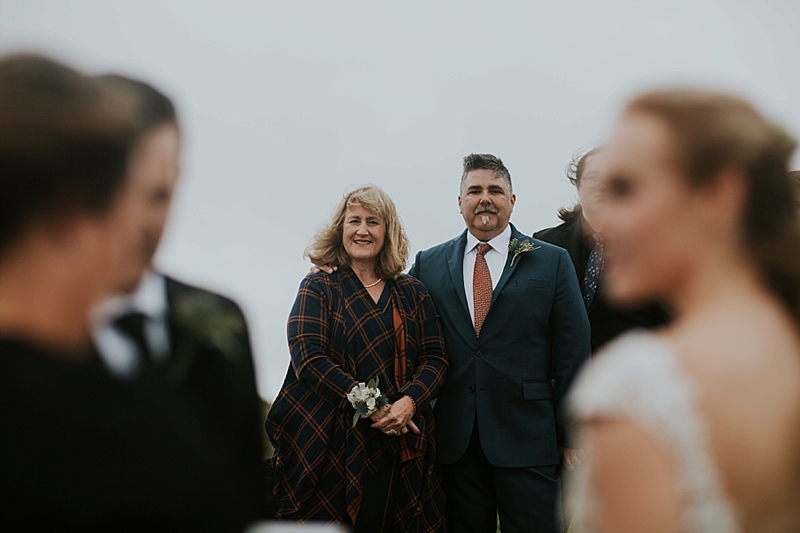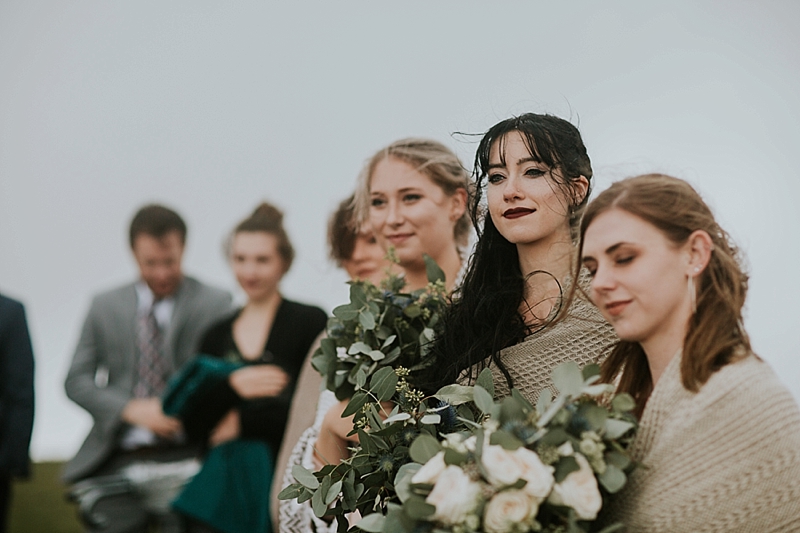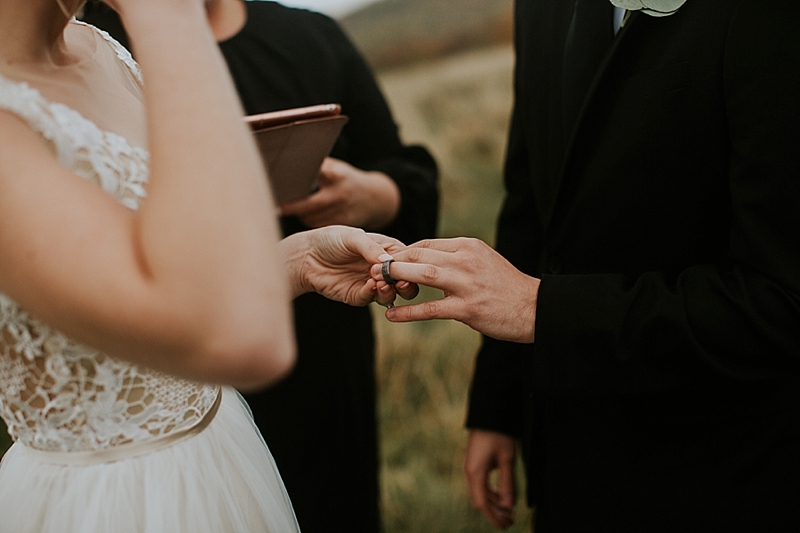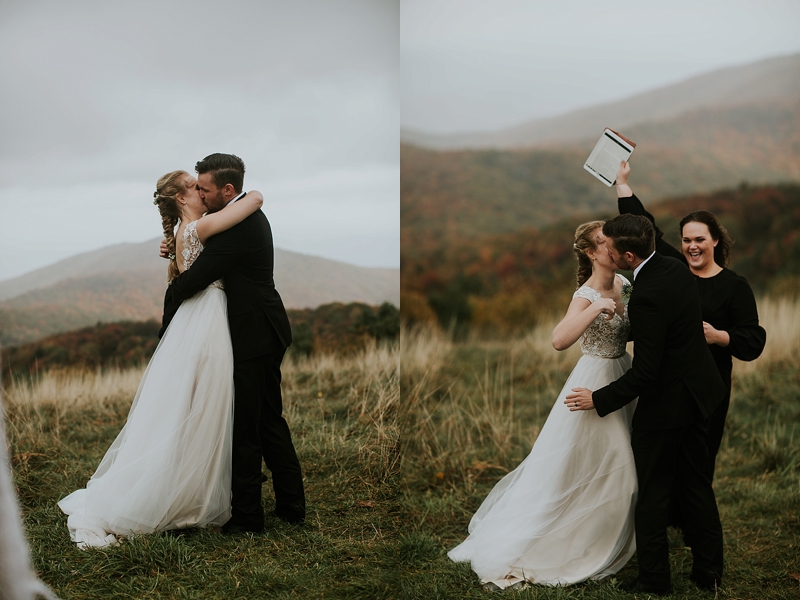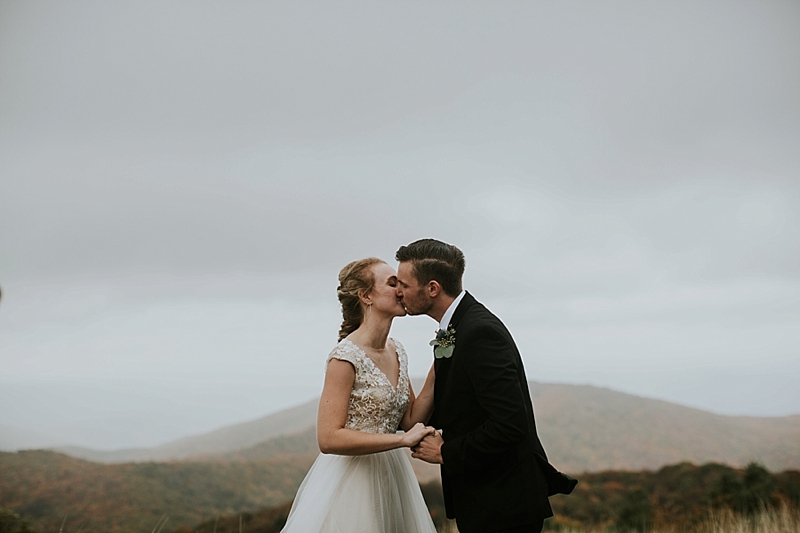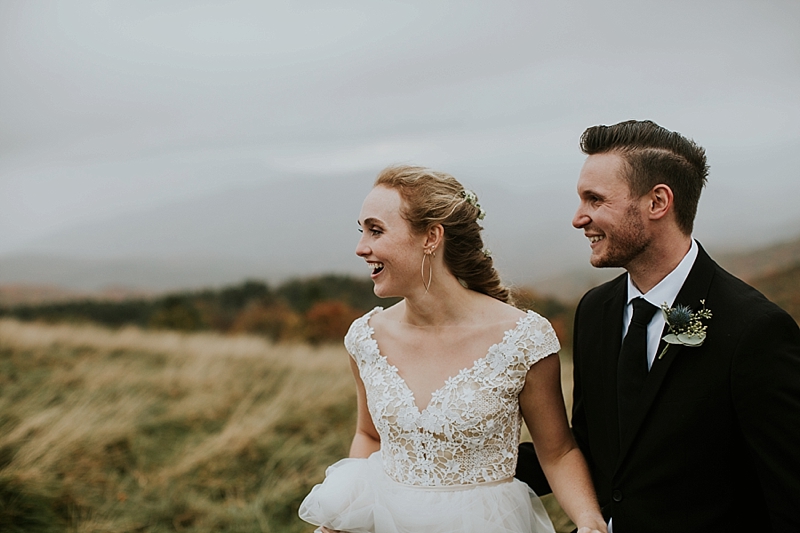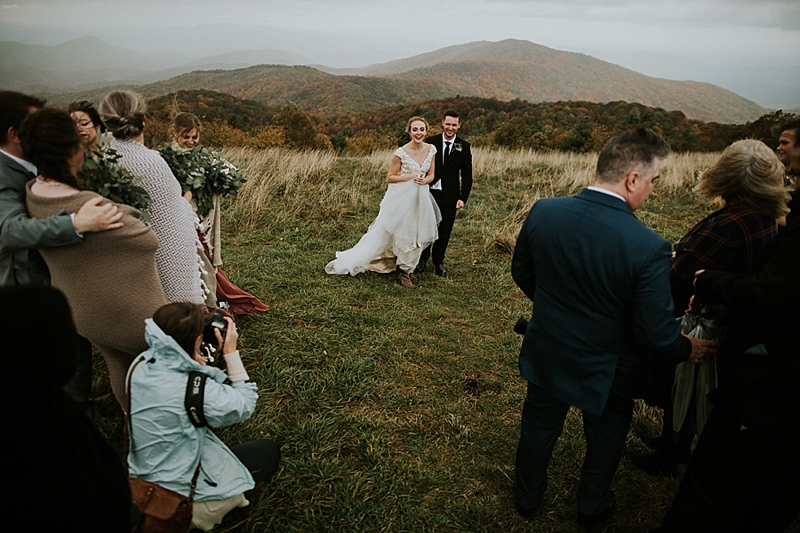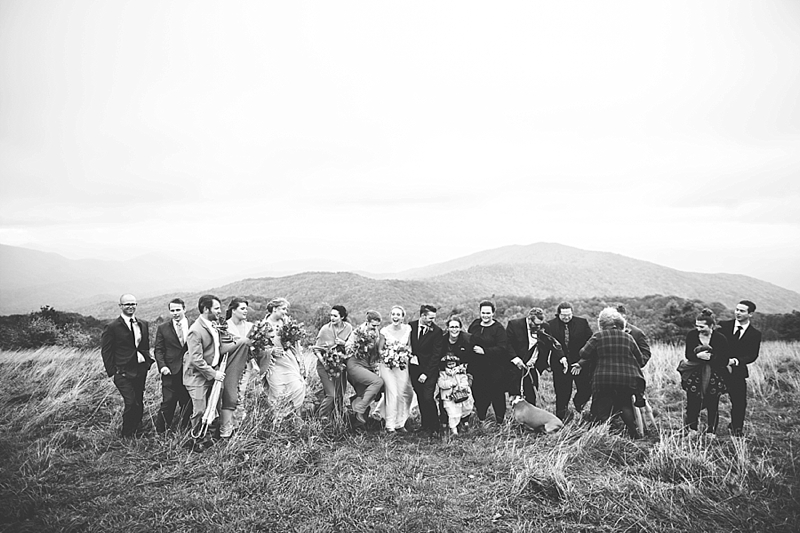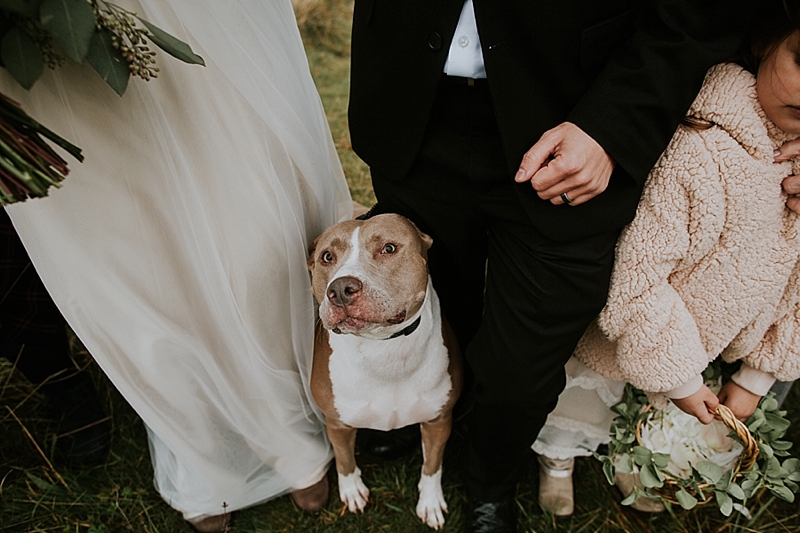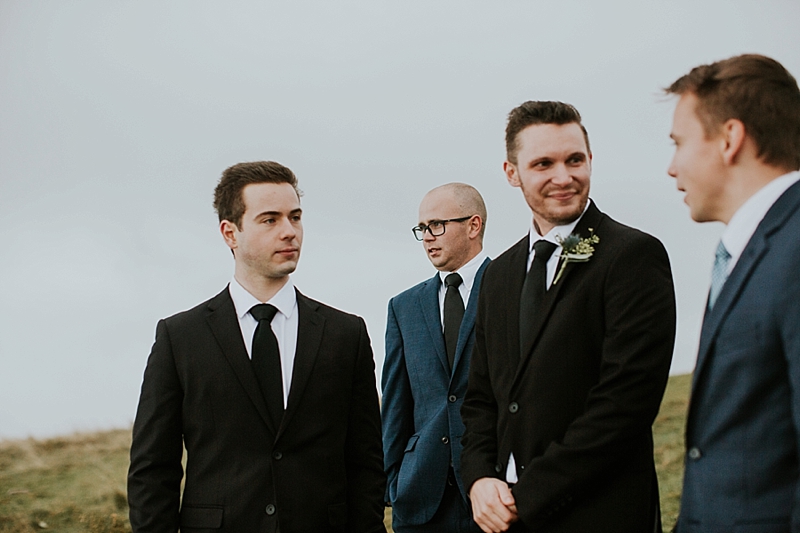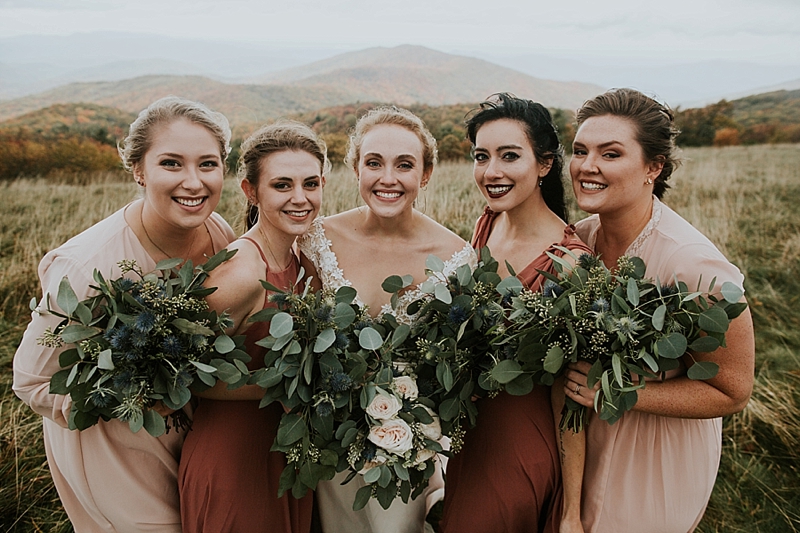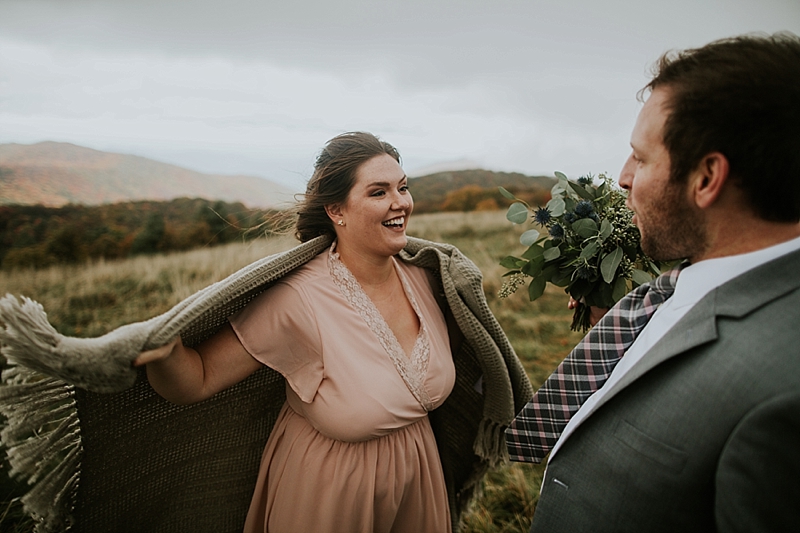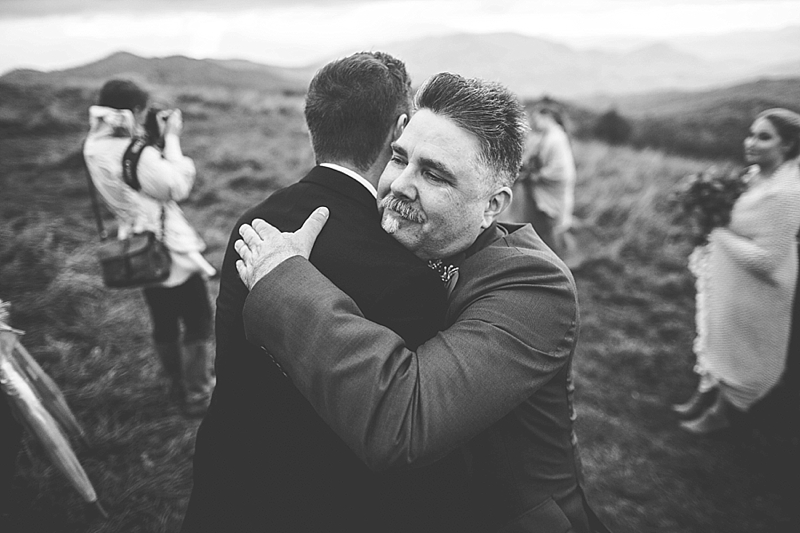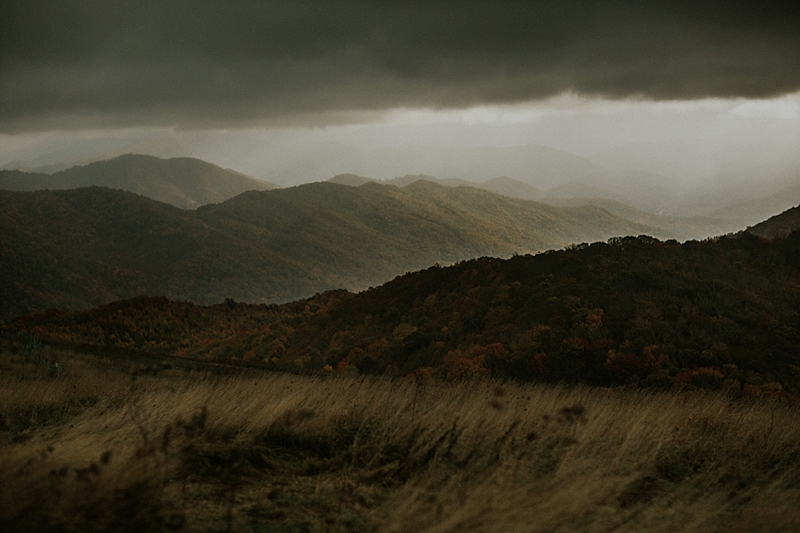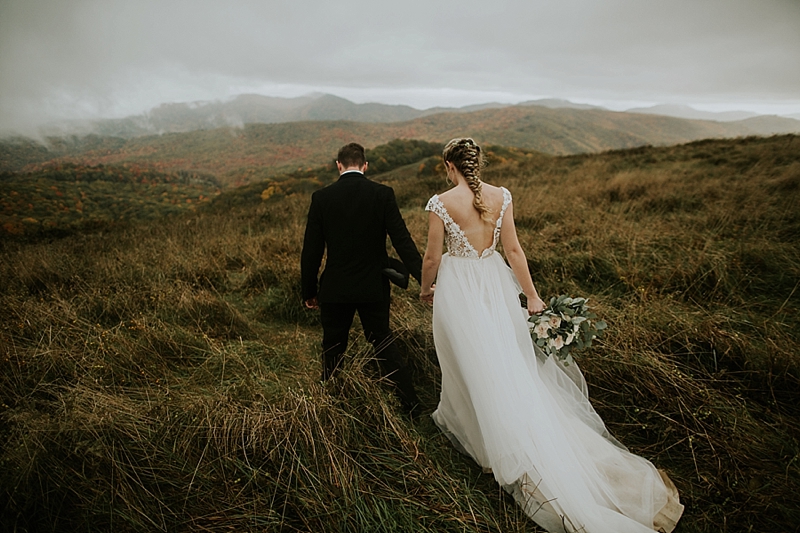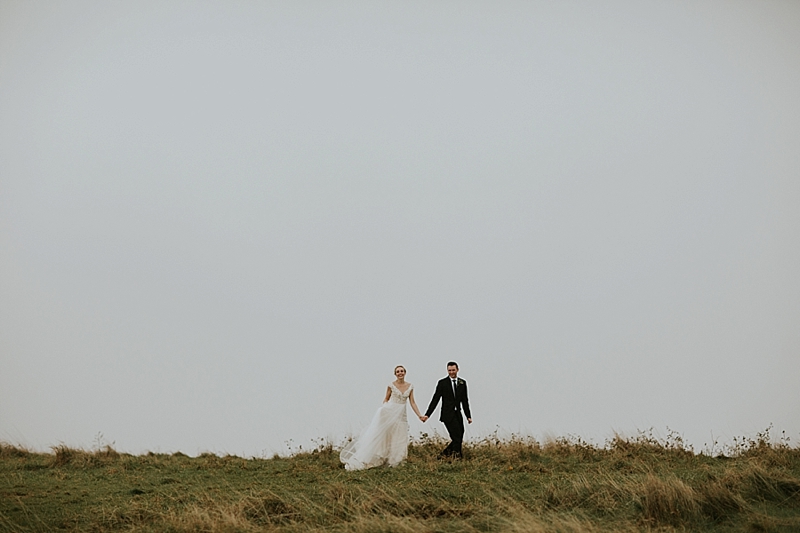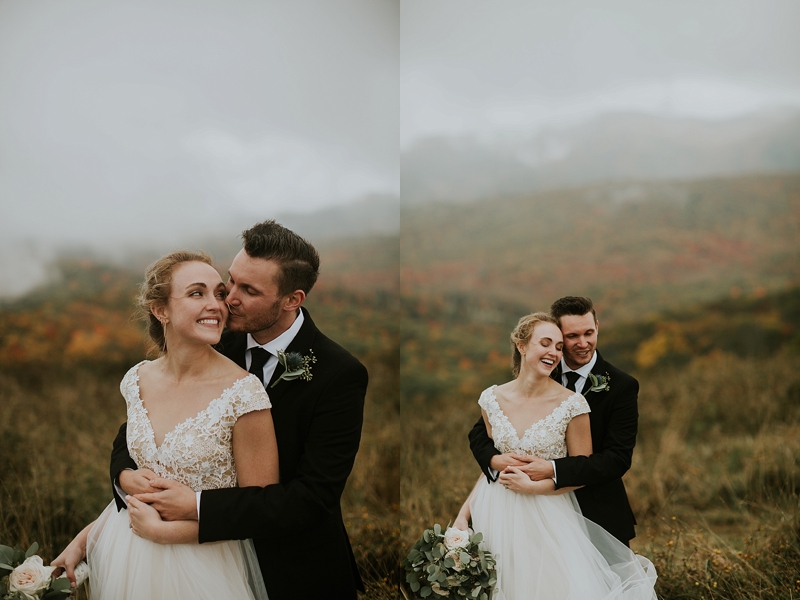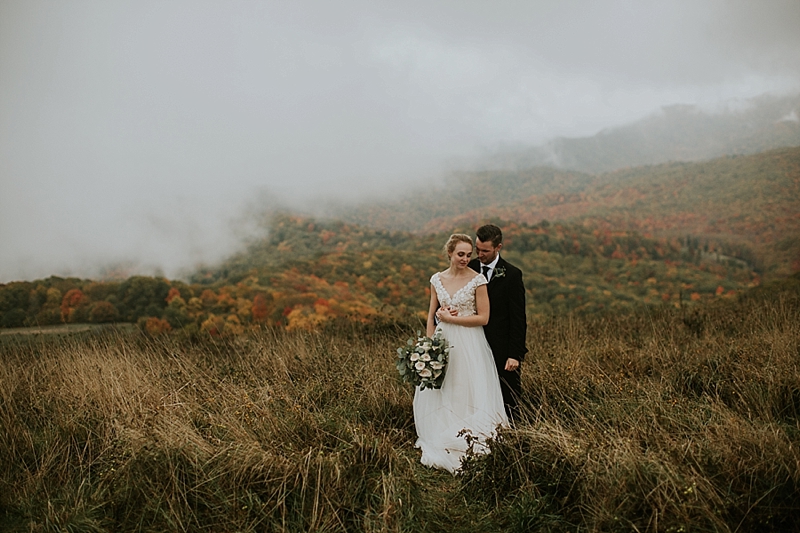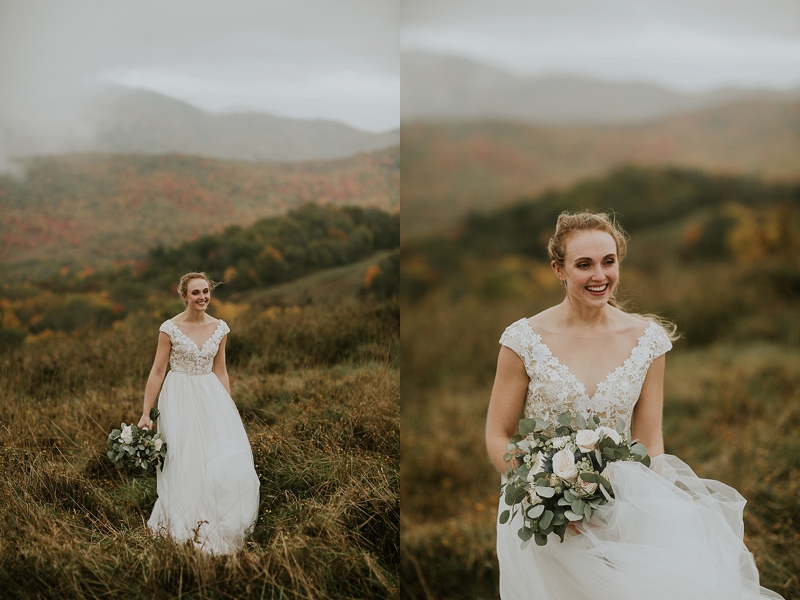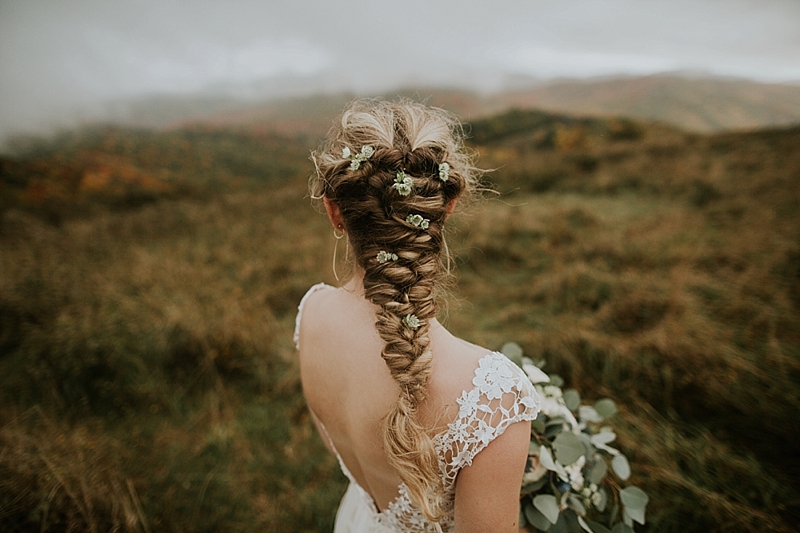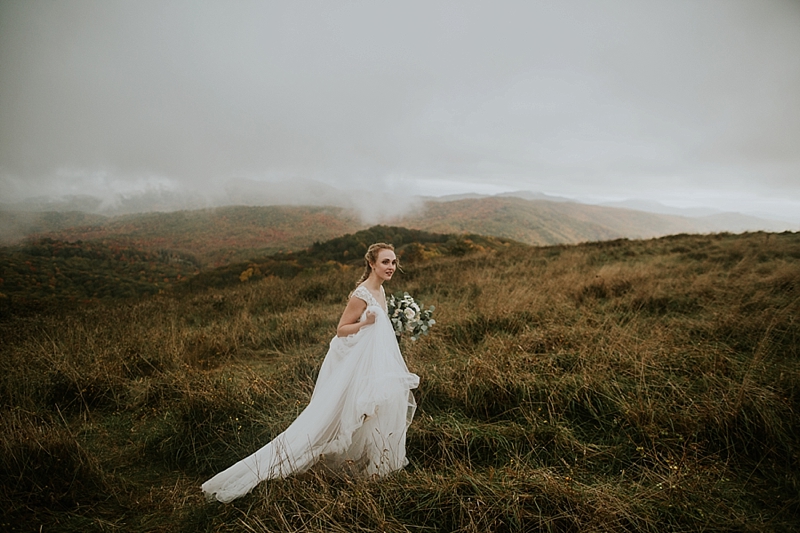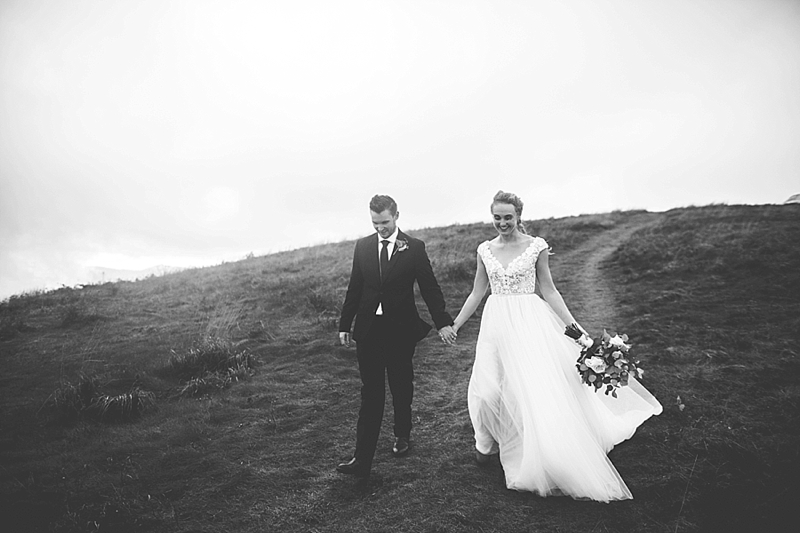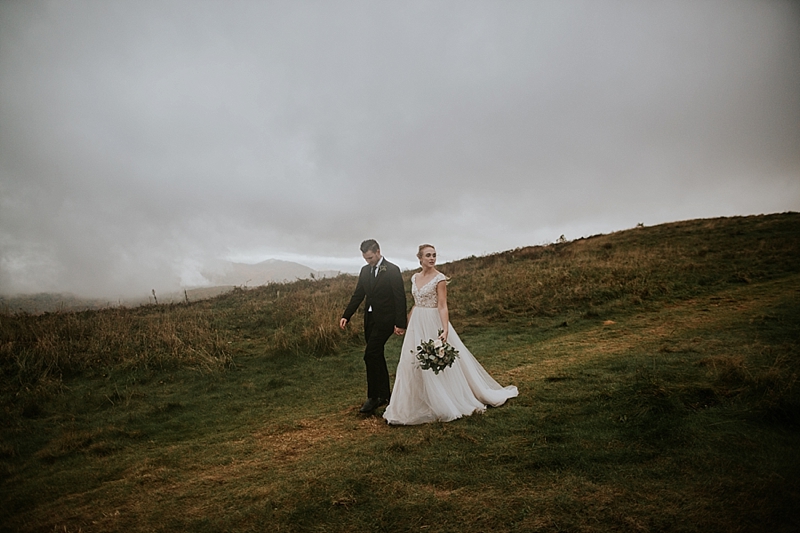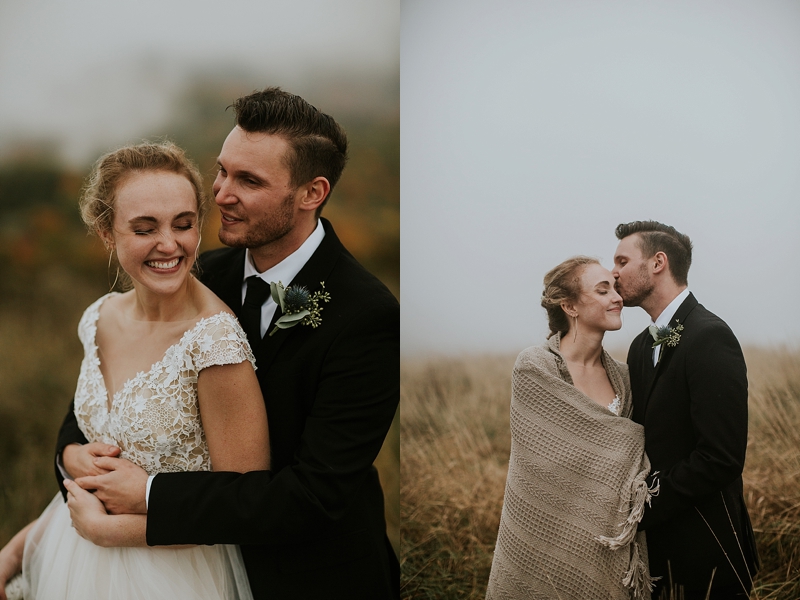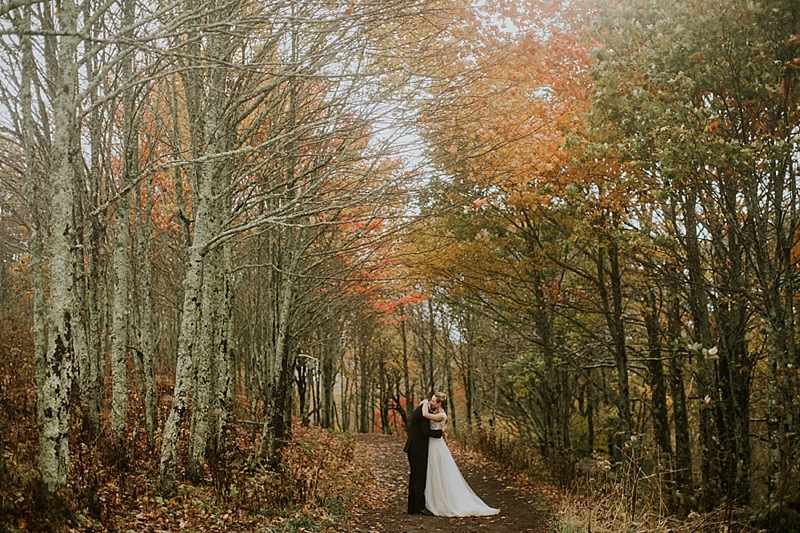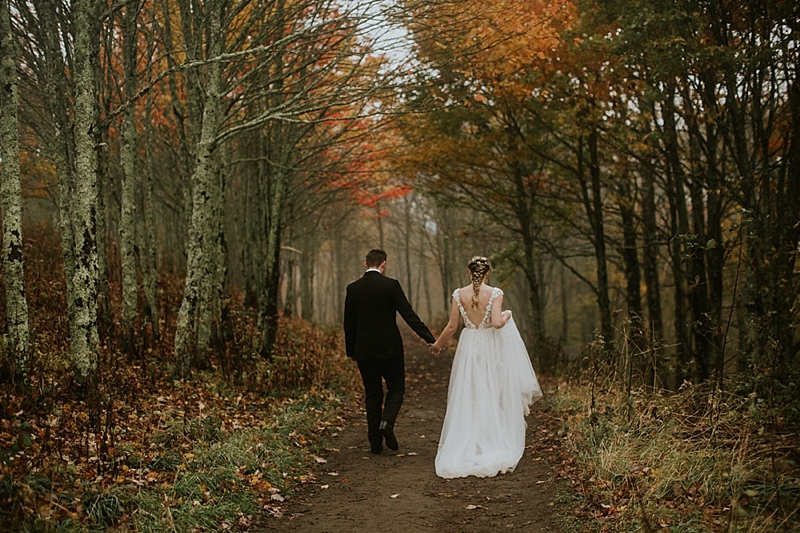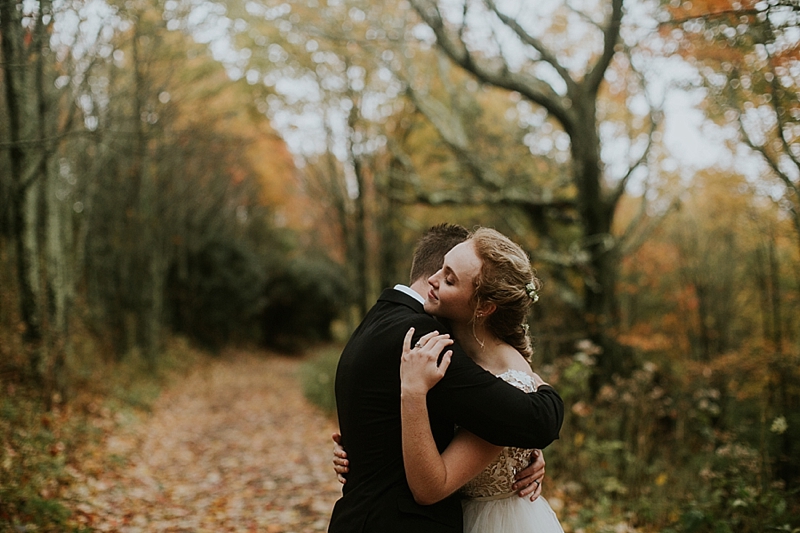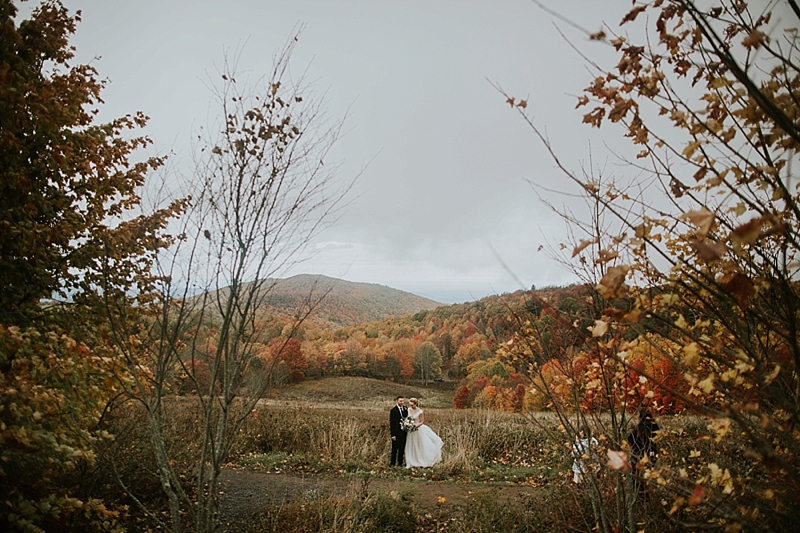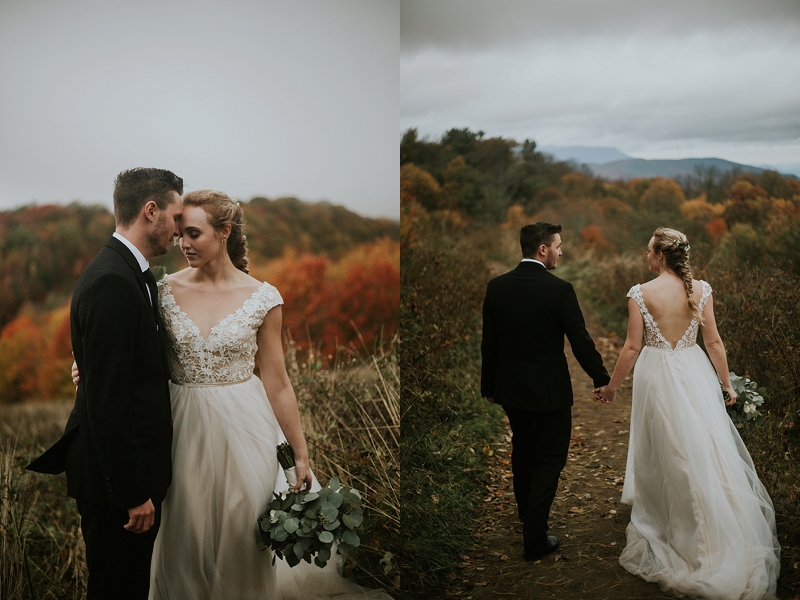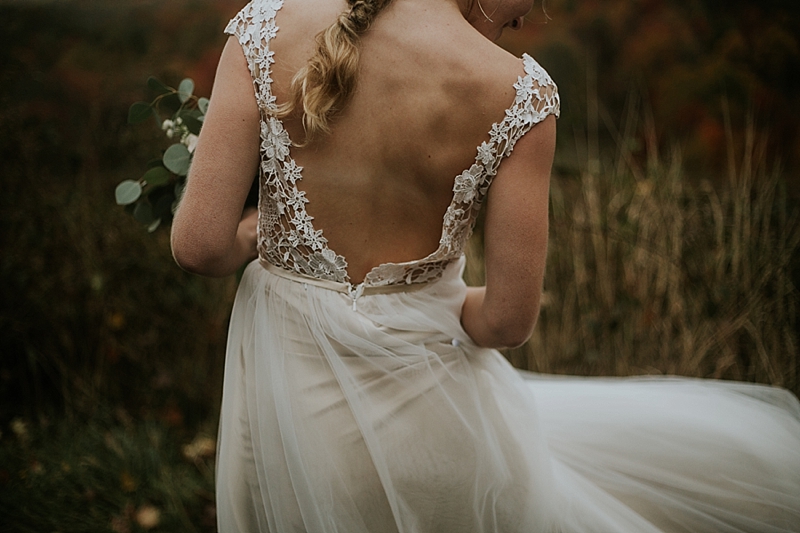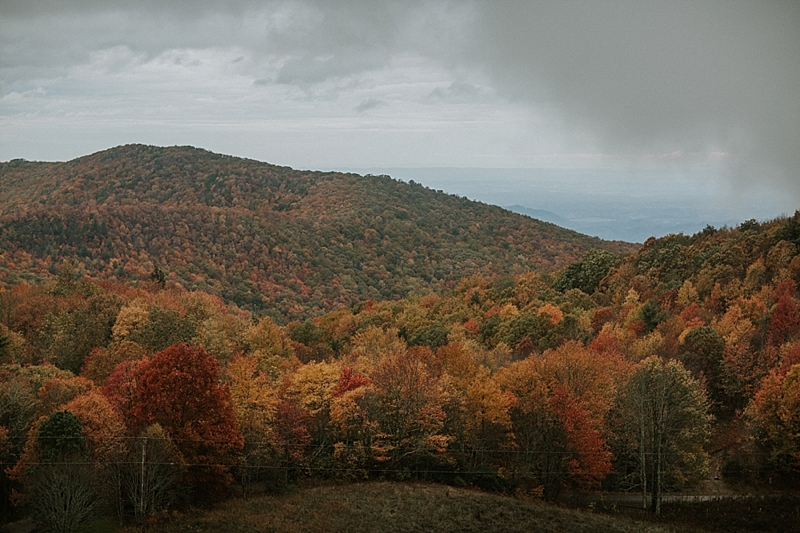 Asheville Wedding Photographer