Casita | Camper Interior Makeover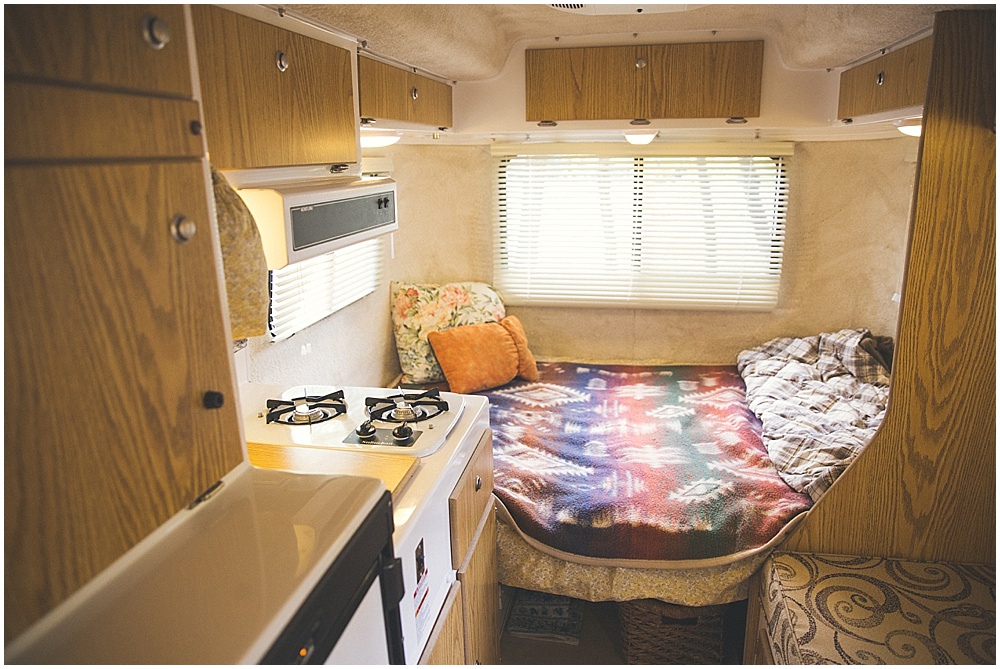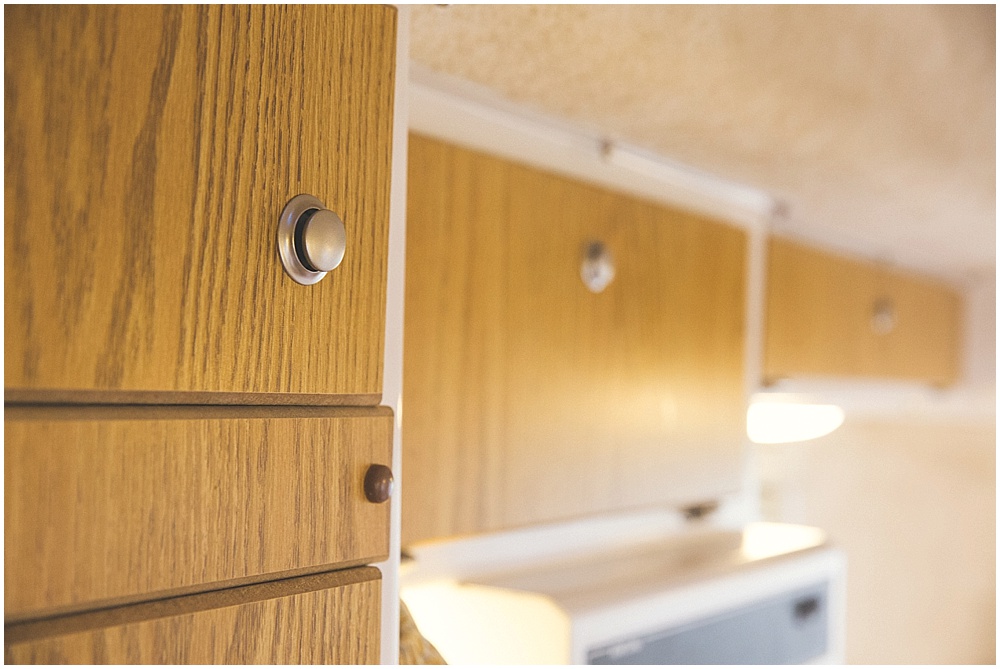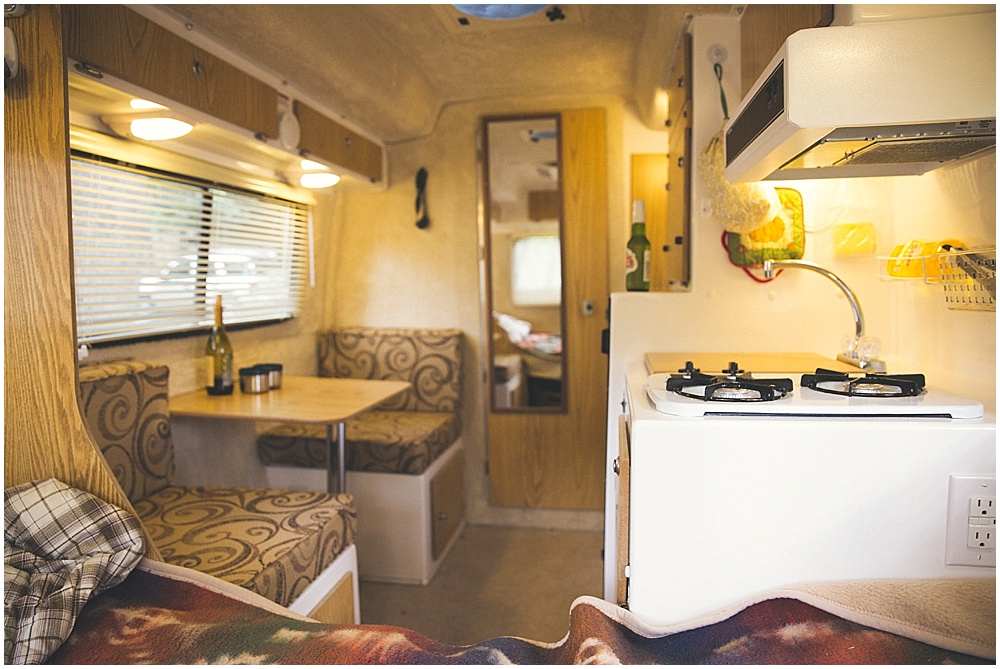 Alrighty, so those are the before pics above so you can see what I was working with. Faux oak cabinets everywhere, swirly hotel lobby style cushions. It had its own sort of vintage, cozy, camper feel, but it didn't feel like "my home" in the way that it looked. Living full time in our Casita, it was very important to me to make it look like our home. I wanted it to look a little bit more modern and eclectic, but also bright and open (as much as that is possible in an area that is 60 square feet!).
The first thing I did was reupholster those dinette cushions. I obsessively researched colors and textures and finally ended up on a sage herringbone upholstery fabric from Joann Fabrics. Thankfully I ended up going into the store during one of their major fabric sales so it was half off. I then took the fabric, cushions, and the cording I bought to our favorite local tailor in Cary, North Carolina, and she skillfully put these amazing new cushion covers together. They turned out so beautifully and are exactly what I envisioned! One thing worth mentioning as well is I did decide to keep a vinyl underbelly on the slipcovers just like the original cushions had to avoid moisture issues. Secondly, I double coated the cushions with scotch guard as soon as I got them.
Painting the cabinets was its own major project. Living full time in it, traveling from campsite to campsite doesn't particularly lend itself to giant camper makeovers. I had to wait a whole year after we got it to FINALLY paint these cabinets white. This summer we had some weddings in the Midwest and were able to stay at my mom's house outside Chicago, so I took this chance to take all the cabinets and hardware out of the Casita, sand and paint it all in the garage. Because it took a whole 30 DAYS to cure (such an insanely long time!) We kept the cabinets from chipping as best we could by staying in our parents' houses as they dried.
I am so SO happy with how the paint turned out! The inside of our camper feels twice as big! We matched the paint color to our fiberglass and the Behr Polar Bear color I went with was a perfect match ( we went with the Behr Enamel paint + primer in case you were curious). I also got a cute succulent painting from Target, and hung my favorite Virgo illustration from the 1970's Astrology book I used to own (damn that was so hard to get rid of!) in a frame from World Market. The quilt, bedskirt (actually a curtain), and black and white pillow are all from Target as well. The other pillowcases and decor were things that I had kept from our previous brick and mortar home.
Let me know how you like the new look in the comments below! The next major projects we have for the Casita are:
Get her hooked up on Solar so we can power up off grid. Hoping to have this completed over the winter.
Get her wrapped or painted so she is fully pimped out. Want this ASAP!
If anyone has any experience painting or wrapping their own camper, or knows someone in North Carolina/Virginia/Tennessee that does this sort of thing, please let us know! Any help is greatly appreciated.
Thanks so much for checking it out guys!
Shelley Hartman