Hannah + Matt | North Carolina Barn Wedding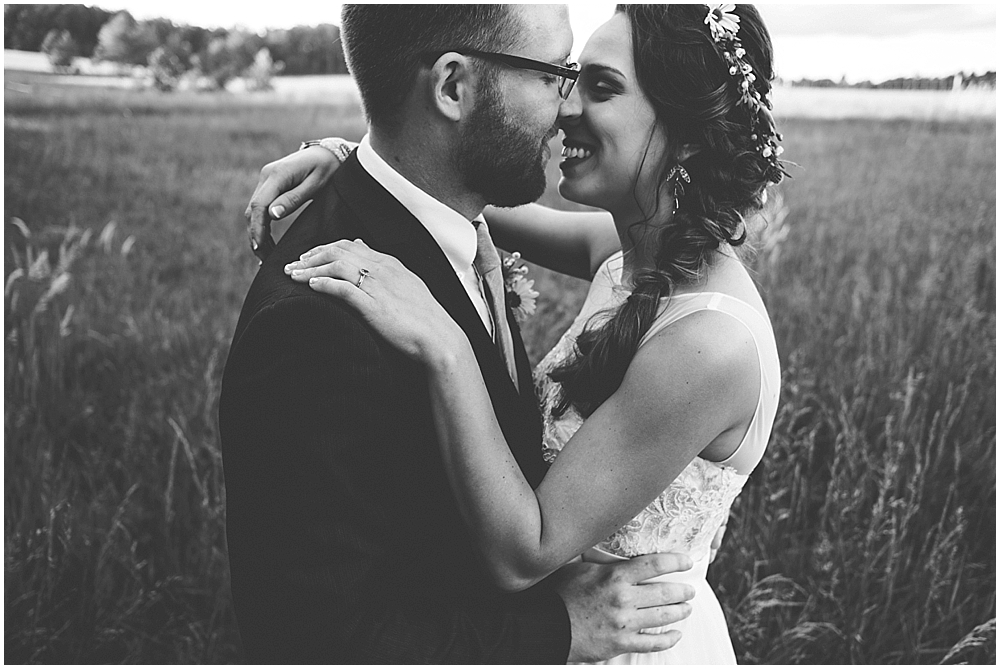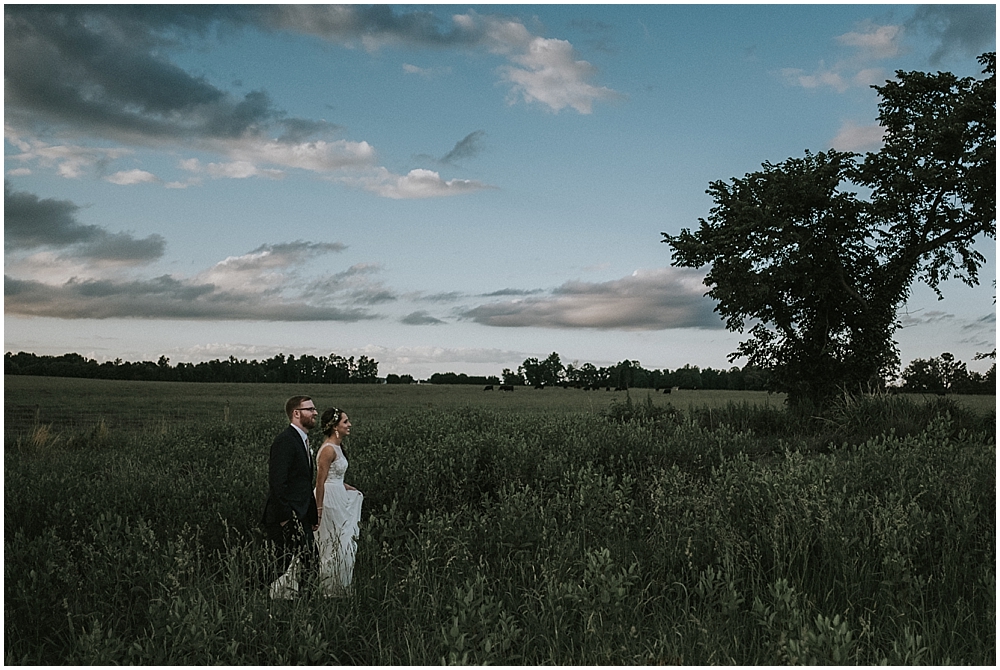 Hannah and Matt held their spring wedding at Starlight Meadows, one of my favorite wedding venues in Burlington, North Carolina. It was the most beautiful day outside- with sunshine, fluffy white clouds, and a beautiful sunset. My friend Savannah Ashley joined me to second shoot this wedding as well and we had a blast. A few of her images are sprinkled into this post as well.
One of my favorite things to do at weddings is listen to the ceremony message and speeches. I love hearing the memories and the intensions that couples have in entering their marriage. Listening to the speeches at Hannah and Matt's wedding, I learned that these two actually had known each other for quite a while. Their friend group all knew that they were perfect for each other, and eventually Hannah and Matt realized that as well. They really are two peas in a pod. Absolute sweethearts.
Hannah and Matt's wedding had all kinds of thoughtful touches. There were daisies adorning their cake that matched Hannah's crown, beautiful mismatched glass vases on the tables, and homemade maccaroons made by the bride herself (taste tested by Matt of course). The barn at Starlight Meadows allowed the evening breeze to blow through as everyone danced. It was an absolutely beautiful celebration. So happy for you two Hannah and Matt! I'm excited for what life has in store for you both as you start this new journey together. :)
Shelley Hartman, Raleigh Wedding + Elopement Photographer